Home
|
Uncategorized
| EritreaLive interviews Romano Prodi on Europe, elections, the Horn of Africa
EritreaLive interviews Romano Prodi on Europe, elections, the Horn of Africa
Marilena Dolce
16/05/19
0
428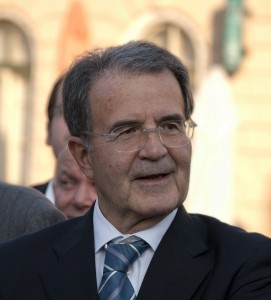 ERITREALIVE INTERVIEWS ROMANO PRODI ON EUROPE, ELECTIONS, THE HORN OF AFRICA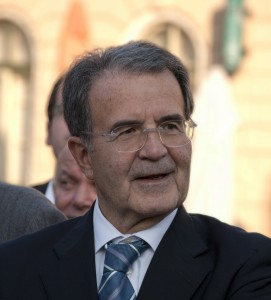 Within a year from the installation in Ethiopia of Prime Minister Abiy Ahmed and the subsequent peace agreement with Eritrea, EritreaLive has interviewed Professor Romano Prodi, former president of the Council and former president of the EU Commission, to ask him what he thinks about the new situation in the Horn of Africa. About the roles of Italy and Europe, the situation in Libya and the next European elections.  
A year ago, after the election of Prime Minister Abiy Ahmed, with the new government in Ethiopia, peace arrived for Eritrea. A situation, which has changed the scenario in the Horn of Africa, resuming interrupted relations, not only between Eritrea and Ethiopia, but also between Somalia and Eritrea and between Eritrea and Djibouti. Peace is the necessary political premise for the development of these Countries, how do you envisage now the future of the Horn of Africa? 
I have always followed closely and with interest the events in the Horn of Africa, so I welcomed this peace with much happiness. I know the problems that exist and that there will be, both in Ethiopia and in other Countries, however, peace is a premise for something new to happen.

In previous years, I have travelled many times back and forth between the two capitals, Addis Ababa and Asmara. The war, though, made any dialogue impossible (Editor's note, after the last conflict 1998-2000, a situation defined as not peace – not war, was established between the two Countries).   

Now an enormous obstacle has been removed. Now Eritrea and Ethiopia can resume normal relations with regards to the circulation of people and a normal economic life. For Eritrea, a country smaller than Ethiopia, with lower population and a smaller domestic market, this situation is certainly positive. But it is so also for Ethiopia, which, in this way, has peace on the border and access to the sea. It is a net gain for both parties. 

This peace is also helping the difficult situation in the rest of the Horn of Africa. I am thinking about Somalia.

And not only that. In this way the biggest obstacle for Italian investments in the Horn of Africa is also removed. The previous situation, in fact frightened entrepreneurs when investments were proposed in the Horn of Africa, an area with huge potential.

Not that the peace between Eritrea and Ethiopia can automatically be extended to other countries, but it certainly makes the context better.

The peace of last July made me very happy because, as I said, I was personally very much engaged in past years, in going back and forth between the two Countries and meeting their former prime ministers, Meles Zenawi and then Heilèmariam Desalegn.
You visited Eritrea and Ethiopia many times, what do you think about the relationship between Italy and Eritrea, which was characterised over time, also by times of great coldness?
Yes, of great tension, also for minor issues …
In 1997 though, as President of the Council, you met President Isaias Afwerki…
Even after that we met many times over. My intention was to erase small misunderstandings and disagreements that had transformed the relationships between Italy and Eritrea into continuous tension. This was the issue for me. Italy has a debt toward Eritrea which, for its part, has an interest in having a strong relationship with Italy.  

I'd also like to add a nostalgic note. The only true Italian city in the world is Asmara. When you go to Asmara you are in Italy. Hotels have Italian names, just like the shops, the cinema and the theatre. There is even the Fiat car station …

I have such fondness for Eritrea. This is also why it seemed only right to commit myself to overcome the frictions with our country. The peace achieved will be the tool not only to normalise relationships, which are already normalising, but also to build new ones.  

If we also had a single market in the Horn of Africa, the possibilities for development and foreign investments would grow enormously.

The problem in Africa is that only three countries are very populated, Nigeria, Egypt and Ethiopia. So if we do not create a single market and allow the free circulation of goods, investments are difficult.   

Personally, I am working to promote cultural investments. In order to develop relationships among universities. In this way the countries in the Horn of Africa will have more bonds. It would be a significant political and economic incentive. A contribution towards the normalisation and the pacification of the entire area. 

When I went to Eritrea, for instance, I was very sorry to see that nowadays Italian was only spoken by the eldest.  It is a sad thing, not for nationalist reasons, but because in this way you lose a very important cultural relationship. An authentic bond, important also for Eritreans. To stress the affection that still exists between our countries we must start over from culture.
Africa is a continent undergoing a transformation. It is estimated that in 2050 it will have 2 and half billion inhabitants. A quarter of the world's population will be in Africa, a continent with a growing economy. Reasons for which Africa is an opportunity rather than a threat…
For sure Africa is an opportunity. And it is so also today. Africa would be an opportunity even if the estimated growth did not occur. The problem is that a united political vision is lacking. Europe looks at Africa with different eyes. France, for instance, looks at French-speaking countries. Nevertheless, the European Union is interested in Africa in its entirety. And to this date the majority of aids for Africa come from the European Commission. However, it is hard to have common goals.

In my opinion this is an enormous mistake. And certainly the existence of a single market would help. In this sense I have seen with much interest the recent decisions of the African Union (AU) relating to the common market. It does not cover the entire continent, there are still countries left outside, but is a good step forward. On the one hand the UA ought to continue this work, whereas on the other hand the European Union should understand the importance of its role.

This doesn't mean that Europe should compete or contrast China. Quite the opposite. It would be a mistake. It would mean reintroducing  neo-colonial competition. Instead, we must focus on the possible synergies between Europe and China. A condition, which would benefit Africa.

China and Europe must not become unpleasant to Africa. They must demonstrate that they can work together. Without forgetting economic interest, but also without political interferences. It would be important, for Europe, to join economic action and watering down political influence.

China is the only country that sees Africa as a continent. If I am not mistaken, it has diplomatic relations with 51 out of 54 countries. When African leaders are invited to China, there are great celebrations in Beijing.

We must, however, remember that the interest toward Africa is both Chinese and European. European, because we have cultural and historical relationships. Chinese, because China has 7 per cent of the world's tilled lands and 20 per cent of the world's population. It is an industrialised country without raw materials and energy. So, where does it look for food and raw materials? In Africa and Latin America. And Africa is interested in exporting to China.  

Europe and China must be present in Africa without any messages of abuse of political power, or neo-colonialism.

Europe and China must have an economic interest in Africa, without abusing their powers.  Their interest must not be, as we say, two-faced. 

The interest of the United States towards Africa is different, instead. They certainly have a strategic interest, but Africa is not crucial for them. They are practically self-sufficient for raw materials and energy. For them Africa is not as important as it is for Europe and China.
We are approaching the European elections. In your region, Cécile Kyenge, a candidate of African origin is re-presenting herself for elections, who has worked very hard at the European Parliament and is very much supported by foreign communities, who see her as a symbol of integration. What do you think about it?
It was a great example. And I think that it should continue. I am very pleased at the thought that an African, in her case a woman, is democratically and smoothly elected as our representative in Strasbourg.

It is a good sign that paves the way for something important. Cécile Kyenge in my opinion has done a useful job for Italy and Africa. She held relationships with many African Countries.  
What result do you think that will come from the next European elections?
At European level I am optimist. I think there will be a broader Socialist-Democratic, Popular-Socialist coalition, because I believe that they will not achieve an absolute majority. There could also be a broadening toward the Green or to the Liberals. The situation would be different if there was an alliance between PPE and sovereignists, but I would exclude that.

On the other hand, I think that the Italian vote will be different from the past. Because Italy, under many aspects of European politics, is aligned to sovereignist Countries, such as Hungary and Poland. An incredible fact, which must be taken into account. I only hope that there will be further reflection. Some time ago, also in Italy, there was talk of leaving Europe, now it is no longer so. But it seems that they want to remain in it out of spite. It is about time that this attitude stops.    
In Europe, but out of spite, what about Africa?
With regards to Africa the dialogue for these parties is very difficult. They identify Africa only with desperate migrations, those by sea. It is very hard to show them a different Africa, complimentary to Europe. I think that it will take some time before they understand and accept this complementarity.
Do you think that greater investments by the European Union would be important to support peace between Eritrea and Ethiopia, to encourage dialogue and reconciliation in the Horn of Africa?
In my analysis the Horn of Africa is one of the few areas in Africa that are ready to receive industrial investments.

I am referring, for instance, to Ethiopian development in the manufacturing field. For this reason I imagine an interesting future of coexistence and co-operation with China and Europe. Because we need it. The idea of leaving an almost unique role to China as the main investor in the Horn of Africa, seems to me as absolutely obsolete.   

It is in China's interests, too, that there is a complete development in the Horn of Africa. Currently, Africa is a source of cheap manpower for China. But it may soon become a large market and a bridge toward other countries in the continent. Europe should consider this, too. Without forgetting that Addis Ababa is the seat of the African Union.      
Will Europe manage to seize the day?
Peace between Eritrea and Ethiopia makes it possible. For this reason I am  saying that there should be an interlocutor in the next EU Commission, who could work on the relationship with Africa, with ad-hoc budget and mandate. In this first phase a commissioner to co-ordinate the European interlocutors would suffice. To decide the policy of aids and necessary interventions. The single enterprises may act at national level, co-ordinated by a commission dealing with the synergies and aids to the governments of the various countries.    

At European level, I would add, you can intervene not only for the economy and business. I am thinking about fundamental infrastructures, but above all, I insist, I am thinking about health and culture. Health, university and schools. For these sectors a European intervention is important.
Another area that would deserve greater European attention for achieving stability is South Sudan. The feeling, though, is that the EU is doing very little. How do you see the current situation?
In the last few weeks, in the last few days I have had some hope, however small, very small. I'm sorry, but I also say that I imagined it. I have been cautious since independence. While understanding all the reasons, I thought that the fragmentation of the country was really very strong. In addition, too many people who intervene in Africa do not understand Africa. They do not understand that there are tribes and ethnic problems. Whoever intervenes always prefers to simplify. They see the religious or racial struggle. They do not understand that there are traditions, customs, relationships, diversity of life, such as nomadism and permanence. You must try and understand Africa and leave it alone.
Finally, what do you think about the current situation in Libya?
I never changed my mind on Libya, from the beginning. I was fiercely against war. I immediately understood that although Ghaddafi was a dictator, if we wanted to wage war we had to think about the aftermaths of it. Knowing only too well the fragmentation of power, interests and traditions in Libya, I said again and again that a war would be a catastrophe. The only remedy could have been to immediately get around a table, with all tribes and ethnic groups. To start a discussion. At that time my name was mentioned as a facilitator. My candidacy was then rejected by Italy and France. My opinion remains the same. We must summon the Libyan people. The situation is the same as eight years ago. Without peace, with more casualties and divisions. 
Marilena Dolce
@EritreaLive